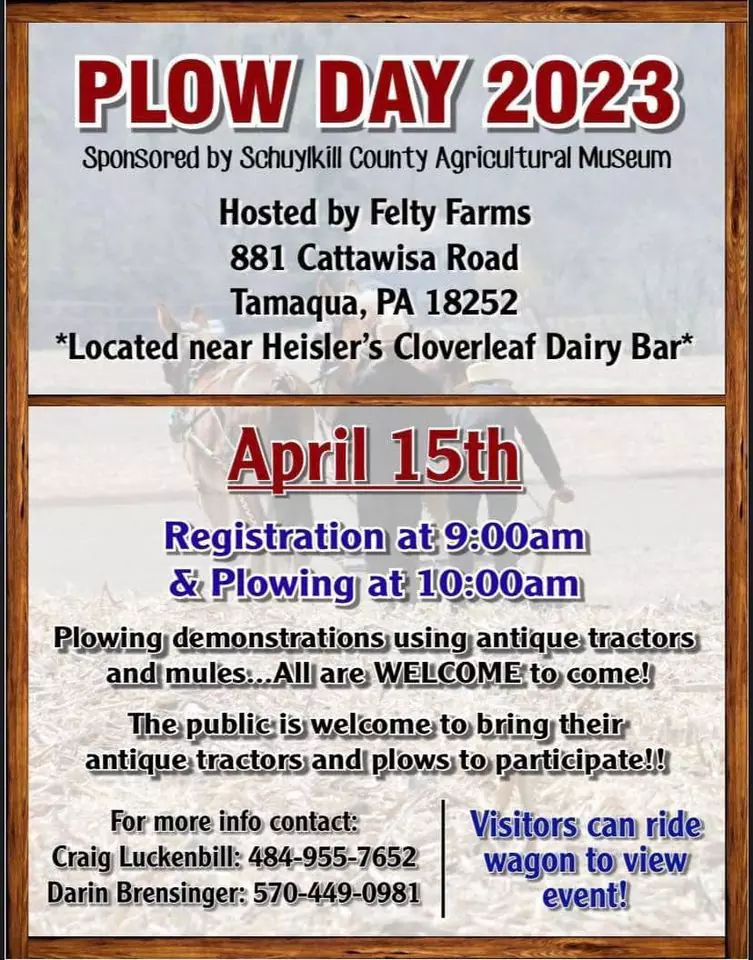 Schuylkill County Agricultural Museum is sponsoring Plow Day 2023. Hosted by Felty Farms and located near Heisler's Cloverleaf Dairy Bar at 881 Catawissa Rd. Tamaqua, PA 18252.
Plow Day will be held April 15. Registration begins at 9AM and plowing to begin at 10AM. Plowing demonstrations using antique tractors, horses and mules will be done throughout the day.
All are welcome to attend and participate.