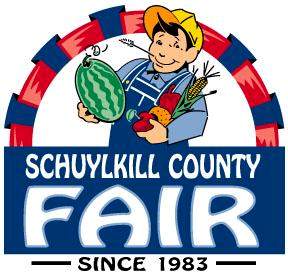 Harvest The Fun
July 27 – Aug. 1, 2015
The Schuylkill County Fair Association is hard at work to provide high quality entertainment, excellent displays and a showplace for Schuylkill County agricultural products, crafts, and art. We hope you will join us during this year's Fair being held Monday July 27, 2015 through Saturday Aug. 1, 2015.
Daily Admission
Fair Entrance — $5
Truck & Tractor Pulls — $5
Children 12 yrs. and under — FREE
Plus FREE PARKING
Amusement Rides
Individual tickets or day long pass available:
MON, WED, THUR, FRI — 4-10PM — $15
TUE, SAT — 1-5PM — $10
TUE, SAT — 1-10PM — $20
Groups over 15 — 1-5PM — $8


---
Upcoming Events:
May 2, 2015 Plow Day —
Come play in the dirt during a plowing demonstration sponsored by the Schuylkill County Agricultural Museum.
Read more here.
May 17, 2015 Antique Tractor Pull High –
Octane intensity explodes into the Schuylkill County Fairgrounds during the Bear Creek Festival.
Read more here.
May 17, 2015 Bear Creek Festival —
Sunday from 12:00 to 4:00 p.m. we're celebrating all things agricultural in Schuylkill County. This is a family fun day filled with free activities, including free admission, and free parking!
Read more here.