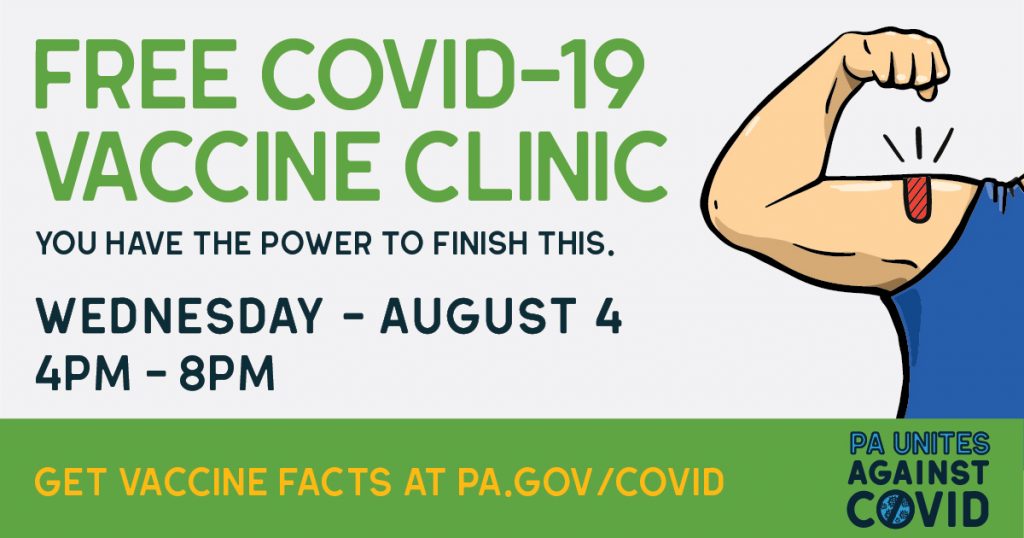 The Schuylkill County Fair is a big part of our community. And so is beating COVID. That's why we're hosting a free COVID-19 Vaccine Clinic, located on the Railroad bed below the Ag Museum. Enjoy the A/C in our tent while you get your shot. It'll be quick, easy, and safe.
Aug 4 from 4pm to 8pm: We'll have FREE COVID-19 Vaccines at the Schuylkill County Fair! No appointments needed. You have the power to finish this.
COVID-19 vaccines are safe, effective, and the best way to protect yourself and others from the virus – including the Delta variant.