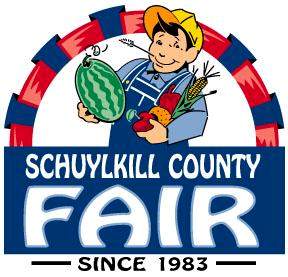 Who: Schuylkill County Fair
What: Truck and Tractor Fever
When: August 2 – 7, 2021
Where: Schuylkill County Fair
Why: Into heavy lifting? Need for Strength and Power?
How: Truck and Tractor Pulls all week at the Schuylkill County Fair
Time: 7 PM Daily
Additional Information: Monday, August is an invitation to all local Diesel/Gas Trucks and Street Semis to exhibit their power at pulling the sled. Tuesday, August 3 sees the professional pull with East Coast Pro Pulling LLC. See 2 WD Trucks, Pro Stock Diesel3.6, 466 Hot Farm Tractors, Limited Pro Stock Semi weigh in. Wednesday, August 4 sees the local celebrities try their hand at pulling at 6:30 along with Farm Stock Pulls at 8. Saturday, August 7 rounds out the week on the track with Antique Tractor Pull at 10 AM.
Tractor Pulling is known as "the world's heaviest motorsport." The goal of tractor pulling is to determine the strongest machine and the best driver. Tractor Pulls are different to every other motorsport in the world, it is not about the speed, but distance pulled.
Tractor Pulling starts with a sled that has weights on it. The sled starts out a pull with an effective weight of the sled plus zero. As the tractor begins its pull, the weight is moved forward at a set rate, pushing the front of the sled farther and farther into the ground, increasing the friction that the tractor is pulling against.