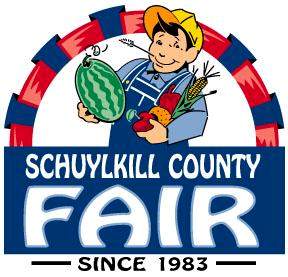 Who: Schuylkill County Fair
What: Premium Seating
When: Friday August 6 and Saturday August 7
Where: Reserve Main Stage Premium Seating at the Schuylkill County Fair
Why: Get up close and personal with the performers.
How: Reserve your seat with Grace.
Time: 7 PM Nightly
Additional Information: Get up close and comfortable to enjoy the headline entertainment on Friday and Saturday. Leave your lawn chair at home because the Fair will have your Reserved Seat waiting. Your order will be filled with the best available seats and processed according to the date received. Seats are provided by the Fair. Tickets must be purchased for any person aged 2 and up. Cost per seat is $10.00. Checks or Money orders made payable to FARM/Schuylkill County Fair. No Cash. Mail to Schuylkill County Fair c/o Grace Karrer, 312 N. Second Street, St Clair, PA 17970. For more information call 570-527-8240.