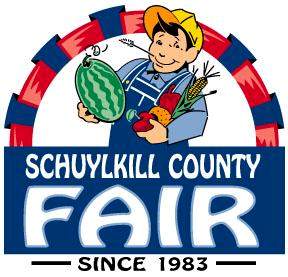 Who: Schuylkill County Fair
What: Entry of Exhibits Day
When: Saturday, July 31, 2021
Where: Schuylkill County Fair
Why: Time to bring your exhibits to the Fair
How: Pack up your hard work and bring to the fairgrounds for display.
Time: 11 AM to 4 PM
Additional Information: Bring your general exhibits to the Fairgrounds Saturday, July 31, 2021. Drop them off between the hours of 11 Am and 4 PM. If you pre-registered your exhibits, go directly to the building that houses your department. Main exhibit hall houses Arts and Crafts, Needlework, Baked and Canned Goods, Wine and Youth Departments. PA Preferred building displays Eggs, Hay and Grain, Fruit and Vegetable Departments. The horticulture building exhibits Flowers.
If you have not preregistered your exhibits, please go to central registration. Central registration will assist you in entering your exhibits into the Fair. No need to worry if you found another item to exhibit into the Fair. Just bring it to the Fair and we will assist you in entering your items to the Fair.