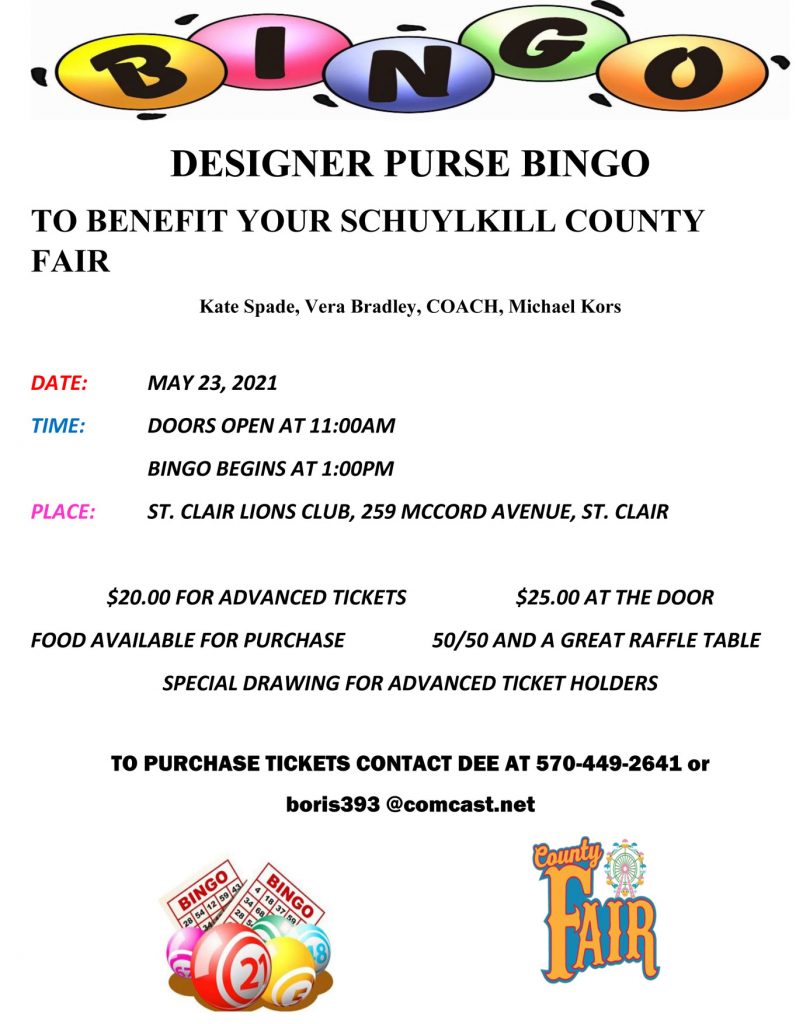 Who: Schuylkill County Fair
What: Designer Purse Bingo
When: MAY 23, 2021
Where: St. Clair Lions Club, 259 McCord Avenue, St. Clair, PA
Why: Benefit the Schuylkill County Fair
How: $20.00 Advance Tickets, $25.00 at Door
Time: Doors open at 11 AM and Bingo Begins at 1 PM.
Food will be available for purchase and a special drawing for advance ticket holders held along with a 50/50 raffle. Special drawing for advance ticket holders. For additional information or to purchase tickets, please contact Dee at 570-449-2641 or boris393@comcast.net.
.