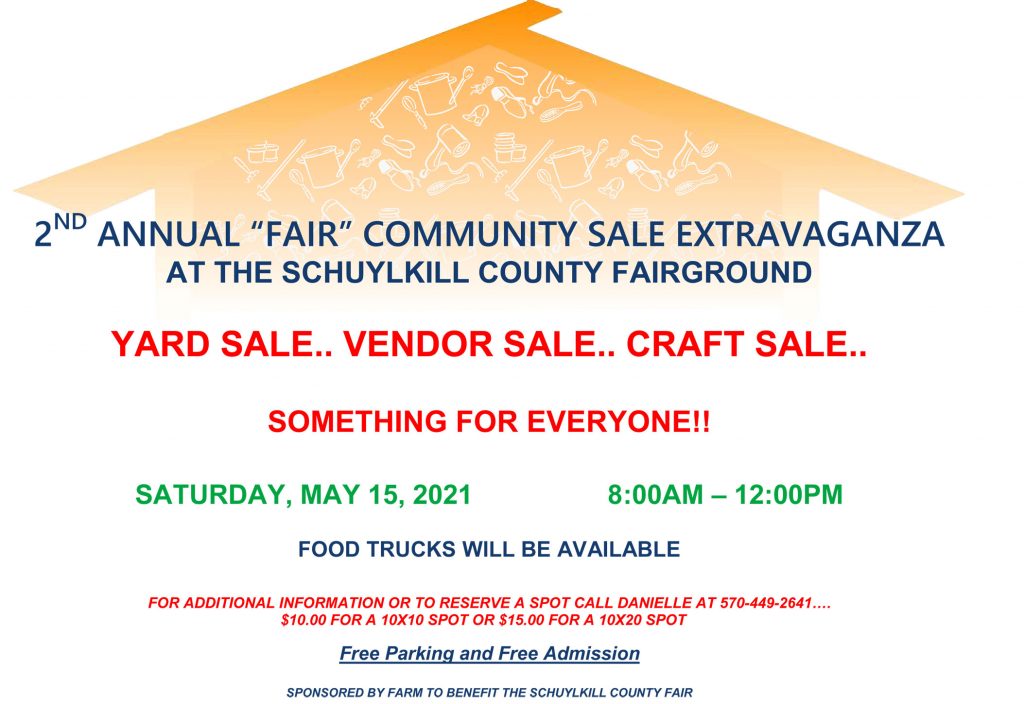 Who: Schuylkill County Fair
What: Community Sale Extravaganza
When: MAY 15, 2021
Where: Schuylkill County Fairgrounds
Why: Benefit the Schuylkill County Fair
Time: 8 AM to 12 PM
2nd Annual Fair Community Sale Extravaganza at the Schuylkill County Fairgrounds. Yard Sale, Vendor Sale, Craft Sale… Something for everyone!
$10.00 for a 10X10 spot or $15.00 for a 10X20 spot. Free parking and free admission. Sponsored by FARM to benefit the Schuylkill County Fair.
For additional information or to reserve a spot, call Danielle at 570-449-2641.