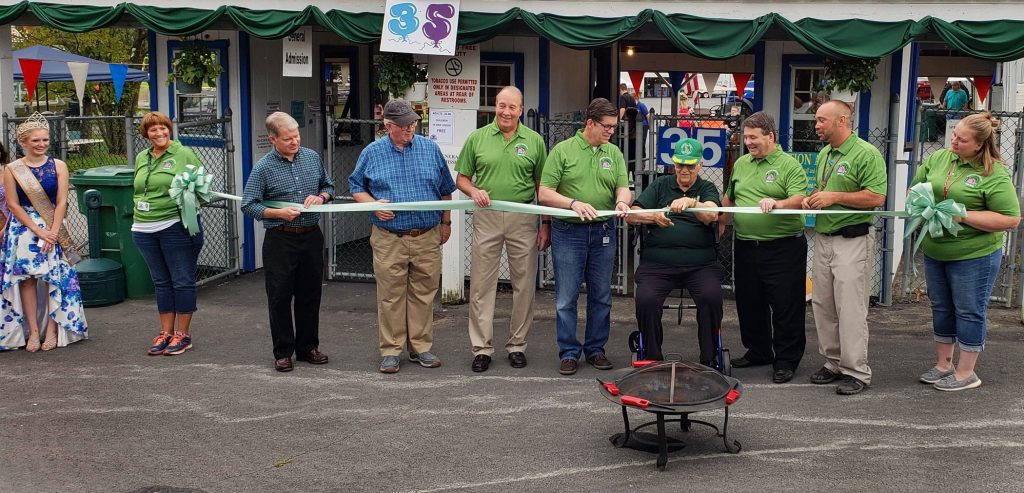 It is with deep sorrow to announce the passing of our first Schuylkill County Fair President, Mr. Ray Gaston.
Ray was part of a very small group of people who had a vision of bringing a fair back to our county after more than 50 years of its absence. Ray led this team of volunteers from idea to implementation and then to expansion. His leadership served our organization actively into the 1990s but he never truly went away. Ray continued to offer guidance and advice to every president who served our organizations.
—————
Raymond O. Gaston, 81, of Pine Grove, formerly of Pinebrook, Orwigsburg, passed away at Friday, January 24th, at his residence, with his wife Ruth by his side.
Ray was born in East Brunswick Township, on November 26, 1938, a son of the late Eva S. (Sterner) and Oliver F. Gaston.
He was the husband of Ruth Mary (Loy) Gaston. They were marred September 20, 1958. He was a 1957 Blue Mountain High School Graduate and earned his bachelor Degree from Temple University.
He served in the U.S. Marines and was employed as a Horticulture Teacher for South Vo-Tech IU 26. During his life Ray worked for F.W. Woolworth, Atlas Powder Co., Koch's Lawn & Garden Inc., and co owned Gaston Flower Garden with Ruth, his wife.
He was a member of St. John's United Church of Christ Orwigsburg, Orwigsburg Lions Club, United Cerebral Paley, Sch Co Agricultural Extension Service, Sch Co. Fair Assoc., Foundation for Agricultural and Resource Management and Ray was also PineBrook HOA past President. In addition to Ruth, his wife of 61 years, He is also survived by Nieces & Nephews
He was predeceased by his brother Richard Gaston.
A Religious Service will be held at 11:00 AM on Saturday, February 1st at St. John's United Church of Christ in Orwigsburg, PA. Call from 10:00 AM until time of service. Flowers are accepted and also memorial contributions may be made to St. John's United Church of Christ 236 East Market Street Orwigsburg, PA 17961. Hamilton-Breiner Funeral Home & Cremation Services, Inc. is honored to be serving the family.