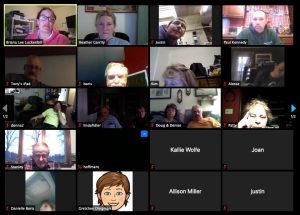 As well as so many other non-profit boards and government agencies, your fair board has adapted to the new socially distant normal. Tonight, we held our first ever virtual board meeting and we are proud to report we had 37 members and guests in attendance! In addition to being very productive, this was a first use of this technology for many of our members and everyone enjoyed it!
Our board worked on contingency plans for our contingency plans to make sure that when our state is ready to return to normal, your fair will be there to welcome you!
The fair is about more than 6 days in the summer to see great entertainment and eat amazing fair food. The fair is a year round labor of love for our members, volunteers, vendors, exhibitors, youth competitors and sponsors.
Together, we will get through this. Together, we will become stronger. Together, we are making memories, one fair at a time.