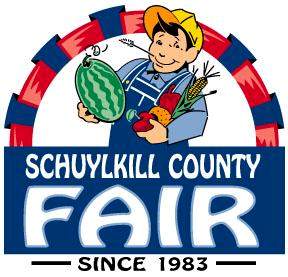 This year, the Pennsylvania State Association of County Fairs adopted the theme of "Making memories one fair at a time." The Schuylkill County Fair has been making memories in our community for the past 37 years, and year 38 will certainly be one for the record books.
Over the last few months, the world has dealt with many issues connected to the COVID-19 virus. As a nation, we mourn for the dead, care for the sick and work diligently to keep the healthy free of the virus. Every state across the nation has individually determined how they will respond to this pandemic, disseminating mandates and regulations to their residents as they see fit.
A series of virtual board meetings have been held since March for the Foundation for Agriculture and Resource Management and the Schuylkill County Fair Association regarding our options with this year's fair. At a special meeting held on Monday, June 8th, the board, unwillingly and with a very heavy heart, conceded to the necessity of cancelling the 2020 Schuylkill County Fair.
The end-product that is the fair is not produced in only a few days. The fair as we know it takes year-round planning, weeks of grounds preparation and support from dozens of partner organizations, businesses, and agencies.
In October of 2019, our grounds again suffered significant flooding which caused severe infrastructure damage slated to be fixed in the spring. When the construction industry was shut down, many of our repairs were delayed and are still being worked on. Our partners in the 4H and FFA programs have been working through the control measures that they feel are most appropriate to prevent the spread of COVID-19 amongst their members, including the restriction of in-person activities. Sponsors who have generously given to the fair for decades are now facing financial shortfalls as they work to re-open their businesses from the government-ordered shutdowns. Vendors who rent midway space to exhibit and sell their products have no product to showcase as the nation recovers from a supply chain interruption. Our carnival faces a massive insurance premium while already losing half of their season's events as income. We as an association have been given strict marching orders from our insurance carrier with considerable financial implications for non-compliance.
There is still great uncertainty of when gatherings of 250 persons or more would be allowed per Governor Tom Wolf. Our fair welcomes over 35,000 guests annually, and after our staff, vendors, and exhibitors would be accounted for on a daily basis, the number of allowed guests per day would be minimal at best.
There is a lack of any concrete guidance or regulations regarding what will be required of events after the "green phase" is terminated. Although some guidance has been released, it has come without an anticipated ending strategy. Frustratingly, available information changes by the day and makes things more unclear by its vagueness. This makes planning any event extremely difficult.
Our weeklong fair is supported by the proceeds from year-round fundraising efforts and property rentals. The negative financial impact caused by pre-fair revenue loss is crippling to our budget. As mentioned, for some sponsors there is still uncertainty and for others there is a complete inability to remain committed this year. Additionally, the significant financial outlay that must occur in the weeks leading up to the fair could never be recuperated if we were ultimately not permitted to operate or were forced to do so at such a reduced capacity. A loss of that magnitude could result in years of recovery efforts.
Our goal every year is to enhance your experience when visiting the fair. We do not feel it is in the best interest of you, our valued guests, or ourselves, to offer you an event that is sub-par or completely downscaled. We are not in the business of doing things halfway. We want you to get our very best, 100% of the time.
The primary mission of our organization since its early days at the Old County Farm has always been to support our youth exhibitors in their agricultural education endeavors. Although we are unable to produce the fair that you have come to know and love, this component has been the subject of intense discussion. We are proud to announce that the Fair and its partner organizations have developed several plans to help to continue to meet that mission! Details for these activities will be released during the week of June 15th after the final specifics are identified.
Vendors who had committed to the 2020 fair will be contacted by the vendor coordinator to discuss their options leading into the 2021 fair.
To borrow a statement made by the Minnesota State Fair, "….we need to make decisions now based upon what we know today, not how we hope things will be in August." In this time of great uncertainty, one thing that we can proactively do is make fiscally and socially responsible decisions to ensure the wellbeing of the organization and our valued members, vendors, exhibitors, partners, and guests. Closing the door on the 2020 fair ensures that the gates will open in 2021.
We look forward to welcoming you to the fair August 2nd through August 7th, 2021.
Together, we are #FairStrong