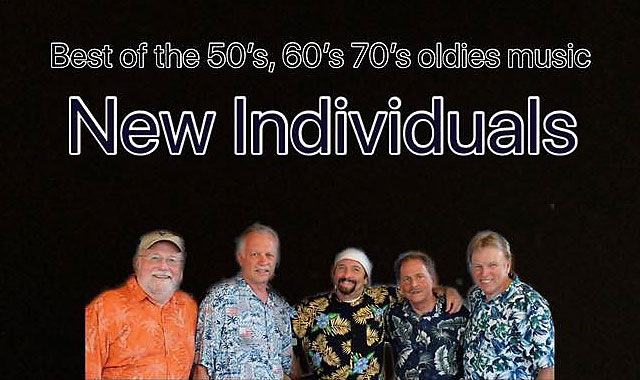 What's New you ask?  Well, the New Individuals are back with new members performing during the Schuylkill County Fair, July 29 through August 3.  The New Individuals will be taking the M & T Stage on Monday July 29 for performances at 7 and 9 PM.  The New Individuals are sponsored by Boyer's Food Markets.
The New Individuals band has been entertaining audiences for more than 50 years throughout Pennsylvania and neighboring states. Playing at many different venues such as county fairs, amusement parks, weddings, block parties, picnics and clubs and traveling as far as Pittsburg, New York and Maryland.  This high energy dance band has been doing covers such as oldies, rock and roll & Motown.  Songs by artists like the Beatles, Franki Valli and Elvis just to name a few.  Playing danceable classic songs from the 50's, 60's, and 70's.
The New Individuals was formed in 1966 and today is well known for their impressive vocals and tight harmonies which every member of the band takes part in. The New Individuals are a Schuylkill County band formed in 1966. The band plays songs from the 50's,60's, and 70's focusing on the biggest hits of that era. They sing a lot of musically and vocally challenging songs and their stellar harmonies are a big part of their song selections. Their lineup of top notch musicians include Chuck Cahoe lead vocals & front man (formerly from Burning House, Auburn, Uncle Drew & Fun Junkies). Kenny Bagenstose vocals & guitar (formerly from the Fun Junkies and Uncle Drew).Dale Kauffman vocals & keyboards (formerly from Gary U. S. Bonds, Peter Noone, The Drifters, Yasgur's Farm & Auburn). Rick Smith vocals & drums. Dave Stranko vocals, bass & sound technician (both Rick & Dave are original members of the Individuals). Fans love seeing an exciting show with outstanding vocals, 4 part harmonies and great dance music. The New Individuals since 1966.