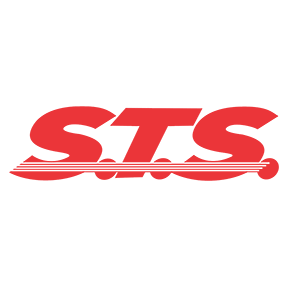 Schuylkill County Fair, July 29 through August 3 is pleased to announce that it is partnering with the Schuylkill Transportation System to provide public transportation to the Schuylkill County Fair.   Transportation not only for one day, but two days!
STS will be operating public transportation on a dedicated fixed route from the Bus Terminal located at Union Station in Pottsville to the Fairgrounds as a direct ride.  STS will be providing rides from Union Station leaving the terminal at 11 AM and at 2 PM with return trips back to the bus terminal station at 2:30 PM and again at 4PM from the Fairgrounds. Days of operation for the dedicated STS direct ride to the fairgrounds will operate on Tuesday, July 30 which is the Fair's Kids Day and again on Senior Appreciation Day, Thursday, August 1.  Seniors Citizens, registered with STS who are 65 and older will ride free onboard this dedicated fixed route with their STS Senior Citizen ID card.  All other fare paying passengers will pay a nominal fee of only $1.50 per person paid to the bus driver both going to the fairgrounds and upon return trip to Union Station.   Children up to the age of eight ride FREE.  Children between the age of nine and twelve can ride for $.55 per trip and thirteen and older are considered adults and must pay full fare.  A maximum of three (3) children are permitted when accompanied by an adult.
You don't have a Senior Citizen STS ID card?  Don't delay-simply contact STS for more information regarding your application process today at 1-800-832-3322.  Senior Citizen applications can be found by visiting the various Diakon Senior Community Service located in Pottsville, Tremont, Schuylkill Haven, Shenandoah and Mahanoy City.   If you are a Senior citizen you don't want to miss this opportunity to come to the Fair and not have to pay for your transportation (excludes Shared Ride Van Services.)
When utilizing STS for your transportation to the Fair there are a few common courteous considerations to be made.  Please have exact fair.  No smoking, eating or drinking is permitted on the ride.  All strollers (umbrella type), small carts, walkers with seat must be small in size, collapsible and passenger controlled. No items allowed in isle at any time.  Please limit carryon bags to three per passenger.  No lawn chairs may be brought on the bus, but there is no need for one to listen to the entertainment at the main stage while visiting the Fair.  The fairgrounds is equipped with chairs and bleachers around the main stage for your viewing pleasure.
Take advantage of STS and the Schuylkill County Fair partnership and take a ride to the Fair Tuesday, July 30 And Thursday, August 1.  As STS motto states, "We're here to get you there."  Let STS get you to the Schuylkill County Fair for fun filled days.