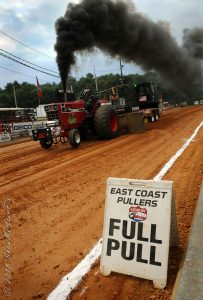 The Schuylkill County Fair is roaring to announce their track events. Come and see for yourself these thrilling nightly events at 7 PM. Learn about who will walk away with the bragging rights of best puller in their respective class. Hear the engines roar, smell the diesel burn, and follow the cloud of black smoke down the track.
Check out the track events at the Schuylkill County Fair July 29 – August 3 and take it all in starting:
Monday: July 29 – Pulling Day
Local Diesel/Gas Truck Pulls & Street Semi's

Tuesday: July 30 – Kids Day
Lucas Oil/East Coast National Pull

Wednesday: July 31 – Schuylkill County Day
Celebrity Tractor Pull & Farm Stock Pulls

Thursday: Aug 1 – Sr. Appreciation Day
Ag Museum Member Fun Pull

Saturday: Aug 3 – Family Fun Day
Antique Tractor Pull
Visit the Schuylkill County Fair July 29 through August 3 where "Fairs Feature Agriculture." Schuylkill County Fair has been featuring Agriculture for 36 years. For more information about the truck and tractor pulls, please visit https://www.schuylkillfair.com/truck-tractor-pulls/.