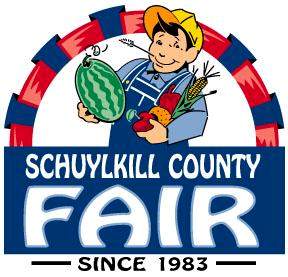 Want to be up close and personal with some of the performers at the Schuylkill County Fair, July 29 through August 3? If so, the fair has arranged some accommodations for you. The Fair is offering Premium Seating at two of their evening Performances. Premium Seating will be available Friday, August 2 for Aaron Kelly, finalist on American Idol; Saturday, August 3 for The Amish Outlaws.
Obtain your Premium Seating for only $10.00 for Aaron Kelly on Friday evening and again on Saturday for The Amish Outlaws. With Premium Seating you don't have to come to the fair extra early and plant your lawn chair and guard your spot. Arrive for the evening's stage performance minutes before the performer goes on and relax in a chair provided by the Fair.
Reserved Premium Seating arrangements may be made with Grace Karrer at (570.527.8240). A Premium Seat ticket may be purchased for any person age 2 and up. Checks or Money Orders made payable to FARM/Schuylkill County Fair and mailed to Schuylkill County Fair c/o Grace Karrer 312 N. Second Street, Saint Clair, PA 17970. Orders will be filled with the best available seat and processed according to the date revived. Seats are provided by the Fair. Get your requests in early as there are only 100 reserved seats available for that evening's performance.