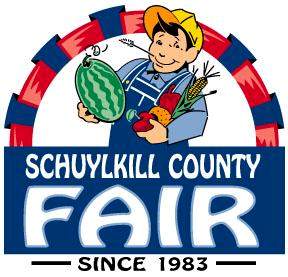 The Kids Tent this year is a maze for the mind and body. Travel through the maze to each of the six interactive stations to try your hand at the numerous Ag science related experiments and have fun doing so. These STEM related activities use ordinary products coming from agriculture to make our lives better and more enjoyable.
These experiments are placed throughout the maze which is made from small hay and straw bales. A "Fair Featuring Agriculture" activity. So have some mind bending body moving experience in the Kids Tent as you move from station to station.
The fun interactive stations will include:
Ooblick – A hands-on collaborative science experience. Kids and adults alike will love the quick-sand like material, also known as Non-Newtonian Fluids. Is it a solid or liquid?
Bubbles – Create bigger and better bubbles with the addition of glycerin a soy based product.
Potato Power – See and understand how potato can power a clock. Try your hand at stabbing a potato with a straw exerting your power over the potato.
Veggie Ink – Stamp a figure onto the paper with ink made from vegetables. Newspaper and magazines have been using this biodegradable renewable vegetable ink since 1978.
Chalk & Vinegar – Check out what happens when chalkboard chalk comes in contact with vinegar.
Which came first the Chicken or the Egg? – Well this is not really what the experiment is about. String along the noise clucking chicken. See why the egg floats.
The Kids Tent it will be open daily 4:00 to 8:00 and 11- to 8:00 on Tuesday, Kids Day and Saturday, Family Day. The Kids Tent is a STEM driven initiative sponsored by Schuylkill Area Community Foundation, Reidler Family Charitable Fund, Walmart, and Sheetz.