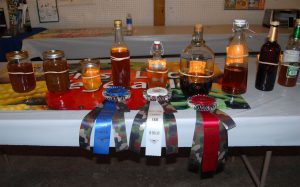 What:              Everyone is invited to spend a day at the Schuylkill County Fair.  We have good things growing."  Schuylkill county Fair has been growing goodness for 33 years.    During that time some well establish contests have developed and some new ones are being introduced for the first time this year.  What would the fair be without its ethnic diversity?  This is shown well in the Ethnic Cooking Contest.  A Boilo Competition exemplifies our regional culture.  Schuylkill Gown is a cooking contest where participants may savor the flavors of Schuylkill Grown products made up for this contest.   Rich soups and flavorful quick breads will be served to a panel of judges to determine which recipe best cast a favorable light on products grown in Schuylkill County.   A friendly game of family feud is making a return for the fun that is always being had at the fair.  Speaking of fun, don't miss out on the  Adult Milk (mustache), Chugging and Apple Pie (in your face) Eating contests along with Adult Wet Sponge Relay and Sac Race.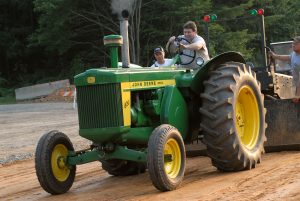 Speaking of contests don't miss out on the Celebrity Tractor Pull on the Track.  See who can push the petal to the metal the hardest as that powerful tractor make its way down the track pulling the weighted sled.
Grow more good things by visiting with our own Mrs. U. Zoo RevUe.  Visit tis engaging Tri-Valley School District Science Teacher as she enlightens participants about animals found hiding in nature.
Visual Opportunities Wed. Aug. 3, 2016
Beef Show
Family Feud
Tractor Parade
Ethnic Cooking Contest
Open Horse Show
Adult Milk Chugging
Adult Pie Eating
Adult Wet Sponge Relay
Adult Sac Race
Schuylkill Grown Cooking Contest.
Celebrity Tractor Pull
The Wall – Walk in Art Center would like to know what you want to do before you die
We have good things growing – Leave your hand print and see it grow from year to year.
Boilo Competition
Jesse Wade Gang
Big Owl Indian Lore – Pottery and Basket Making
Other Notable Visual Opportunities:
Torres Family Circus
U Zoo RevUe"
Trout Unlimited Demonstrations
Kids Area Activities operated by The Arts Barn Education Center
Schuylkill Talent Showcase – Xtreme Fitness Saint Clair
Todd Gladfelder, chain saw artist
Porcupine Pat, Naturalist
Farming for A Day
Farmer Fehr Scavenger Hunt
When:                             Wednesday, Aug. 3, 2016
Where:                      Schuylkill County Fair Grounds
More Info@:           www.schuylkillfair.com
Schuylkill County Fair runs August 1 – 6 where "We have good things growing."  33 years and growing better with each year.  For more information about the Fair visit the fair web site at www.schuylkillfair.com or follow us on twitter and like us on Facebook.