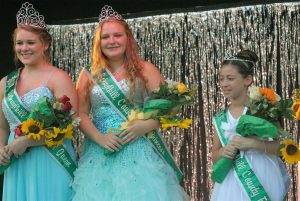 What:              Everyone is invited to experience the 2016 Schuylkill County Fair where "We have good things growing."  View all the exhibits while they are fresh and new.  Find out who has won the coveted PA Preferred Chocolate Cake, Blue Ribbon Apple Pie, and the Incredible Angel Food Cake.  You may even be able to taste one of these creations as they are sold at the FARM Food Stand.   The best of show quilt will be displayed in full view in the arts and crafts building.  While you are in the arts and crafts building view all the photographs that are on display by various amateur photographers.  Look for the wines and beer done by local brew masters.    Take a moment to smell the roses or flowers in the horticulture building while they are fresh and vibrant.  Find out who won the Market Basket of vegetables.  In the Ag building you will find all the best of show in vegetables, grains, fruit and eggs.  Also, take a moment to view the PA Preferred Display of all the PA Preferred products produced in Schuylkill County.  You would be surprised at the massive variety of agricultural products produced in Schuylkill County.
Some of the happenings at this year's SCF include our amusement ride company – Goodtimes Amusement out of Hellertown, PA with twenty rides and 15 game and food trailers with three band new rides being brought to the Fair.  Goodtimes Amusement Co. is returning for its third appearance of the Schuylkill County Fair.
New engaging activities include at the fair include with Farmer Fehr, Master Gardeners, Trout Unlimited Bureau of Forestry and Schuylkill County Sportsman Association. .
New demonstrations may be found on Bear Creek Island.  Bear Creek Island is a plot of land found behind the main stage accessible by a foot bridge.  Bear Creek Island   has been reconditioned and will host Big Owl speaking with authority on Indian Lore.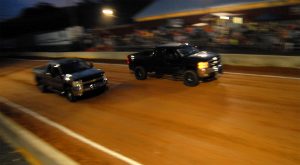 New entertainments include, but are not inclusive are Schuylkill ShowStoppers, Crazy Hearts, Jesse Wade Gang, Shawn Klush ad Elvis, Little Texas, Chad Reinert, and David Cassidy in Concert with special guest Rusty Fouke.  Speaking of entertainment, SCF is a show casing Schuylkill talent in the Schuylkill Talent Showcase.  The following performer will be found on the indoor stage on Monday, LA Dance Theatre   .
Unique to Schuylkill County are native celebrities participating in one of two contests designed just for them.  These include the Celebrity/Youth Obstacle Competition and the Celebrity Tractor Pull.  Pulling, did you say?  Yes, the truck and tractor pulls will have a new twist this year.  Monday night local diesel and gas truck pullers may compete for the bragging rights of being Schuylkill County Fair truck puller for 2016.  This night is for both diesel and gas powered trucks which is different from last year's event on the track.  In addition to the pulls there will be the Side by Side Drag races.  Tuesday, track activities will be all about Lucas Oil/ East Coast National Pull where the Dirt Churning 466 Hot Farm Tractors, Limited Pro Stock Semi's, and East Coast Diesel-Pro Diesel Four Wheel Drive Trucks will light up the track.
This and a whole lot more food, fun, competitions, demonstrations, activities, shows and entertainment may be had at the Schuylkill County Fair, August 1 – 6, 2016.  For all the latest news on the fair visit the fair's website at www.schuylkillfair.com .  Like us on Facebook and follow us on Twitter.
Now you can come see what the Schuylkill County Fair has to offer because "We have good things growing."   The fair has been growing better with each of its 33 years.  .
Visual Opportunities Mon. Aug. 1, 2016:
Rabbit Show
Hog Show
Queen, Princess and Little Miss Contest
Tractor Parade
The Wall – Walk in Art Center would like to know what you want to do before you die
We have good things growing – Leave your hand print and see it grow from year to year.
Yueng Wing Contest
Fly Casting Demonstration
Schuylkill ShowStoppers
Side by Side Drag Racing
Local Gas and Diesel Truck Pull -Track
Dairy Judging Contest – Show Ring
Horse Judging
Royalty Crowning
Other Notable Visual Opportunities:
Torres Family Circus
U Zoo RevUe"
Kids Area Activities operated by The Arts Barn Education Center
Schuylkill Talent Showcase – LA Dance Theatre
Todd Gladfelder, chain saw artist
Porcupine Pat, Naturalist
Farming for A Day
Farmer Fehr Scavenger Hunt
When:                             Monday, Aug. 1, 2016
Where:                      Schuylkill County Fair Grounds
More Info@:           www.schuylkillfair.com
Schuylkill County Fair runs August 1 – 6 where "We have good things growing."  33 years and growing better with each year.  For more information about the Fair visit the fair web site at www.schuylkillfair.com or follow us on twitter and like us on Facebook.