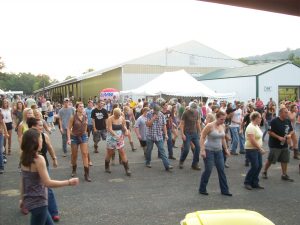 What:              Everyone is invited to enjoy a day in the country. The day starts early with a Dairy Show in the Ag Arena.  To be followed by a tractor parade with the theme of Harley Hog out of respect of Schaeffer's Harley Davidson/ Schaeffer's Motor Sports who is the day sponsor.  This is to be followed by a Livestock Showman Contest where only eligible youth exhibitors via for the covet prize of master showman by exhibiting to the best of their ability various species of livestock.  The eligible youth are broken into age categories so that they compete for this top prize against youth of similar age. Agricultural activities include a Threshing Demonstration.   The traditional hay bale toss will be held Friday evening.  Steps into the line dancing with DJ Chicken Nuggets as his rock and rolls the country hits meant to keep you stepping out on the dance floor.  Into a little native culture then visit with Big Owl on the Bear Creek Island around the campfire as he speaks on the native Indians that inhabited our area.  As day rolls into evening then let's rock out to the country sounds of Little Texas with local country performer Chad Reinert pre-show.   Schaeffer's Harley-Davidson/ Schaeffer's Motor Sports of Orwigsburg was instrumental in helping bring Little Texas for the evening performance.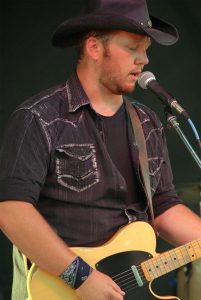 Visual Opportunities:  Friday, Aug. 5, 2016
Dairy Show
Tractor Parade
Master Livestock Showman
Hay Bale Toss
Threshing Demonstration
DJ Chicken Nugget, Line Dancing
We have good things growing – Leave your hand print and see it grow from year to year.
Back on the Back Roads –Destination America Channel filming the uniqueness of the Schuylkill  County Fair
The Wall – Walk in Art Center would like to know what you want to do before you die
Chad Reinert – local country artist
Little Texas
Big Owl Indian Lore
Trout Unlimited Fishing Demonstrations
Other Notable Visual Opportunities:
Torres Family Circus
Peggy Hentz "Red Creek Wildlife Rehabilitation Center"
Kids Area Activities operated by The Arts Barn Education Center
Schuylkill Talent Showcase – Tamara Wapinsky
Todd Gladfelder, chain saw artist
Porcupine Pat, Naturalist
Farming for A Day
Schuylkill Herb Society – identifying herbs in a fairy garden
Farmer Fehr Scavenger Hunt
When:                             Friday, August 5, 2016
Where:                      Schuylkill County Fair Grounds
More Info@:           www.schuylkillfair.com
Schuylkill County Fair runs August 1 – 6 where "We have good things growing."  33 years and growing better with each year.  For more information about the Fair visit the fair web site at www.schuylkillfair.com or follow us on twitter and like us on Facebook.