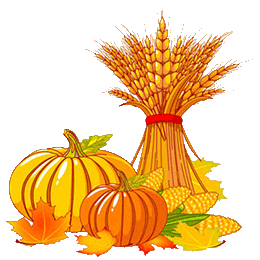 The 32st Annual Schuylkill County Fair will soon be here.   The Schuylkill County Fairgrounds are located at 2270 Fair Road, Schuylkill Haven, PA and during the week of July 27 thru August 1 the Fair will be open for the public's enjoyment.   Fair hours are: Monday, Wednesday, Thursday, and Friday opening at 4 p.m.; Tuesday and Saturday opening at 11 a.m.  The theme this year is "Harvest the Fun".
Schuylkill County Fair will have a gate admission of $5.   That includes: national entertainment on the M&T Stage, games, contests, exhibits, competitions, programs, demonstrations, hands on activities, and free parking.   Gate admission price for kids under 12 is free.
Returning to the six-day fair will be Goodtime Amusements LLC of Hellertown.  They are a family run business, which provides amusement services to various non-profit organizations. Operating solely in the eastern portion of Pennsylvania Goodtime provides their sponsors with up to 20 rides along with 15 food and game concessions.  Ride bands to ride the rides will be available at a $15.00 charge to ride all day Monday, Wednesday, Thursday, and Friday.  Tuesday and Saturday ride bands will be $20.00 for all day with $10.00 for a 1-5PM ride special.
Please do note that the gate admission does not include food, beverages, and carnival games. With this concept the objective is to save money for families with children. Private attractions are not included in with admission price like petting zoo.
That five dollars will get you a  lots of good nightly entertainment on the M&T Stage.   Featured Monday on the M& T Bank Stage will be performing at 8 PM Schuylkill ShowStoppers.
The royal crowning of the fair queen will also be on this stage just prior to Schuylkill ShowStoppers performance at 7PM.   Tuesday at 7 & 9 PM Twitty Fever Band (country music) sponsored by Red Lion Café will take the stage.  Wednesday at 7 & 9 PM Jesse Wade Gang sponsored by L&L Excavating, Inc. will be performing the country tunes that we all love.   Thursday at 7 & 9 PM Sapphire will be on the m & T Bank Stage.   Friday at 7 PM our own country boy Chad Reinert will perform prior to Bucky Covington taking the stage at 9PM.  They are sponsored by Schaeffer's Harley Davidson/ Motor Sports.   Saturday at 6 p.m. Schuylkill County Idols and 7 & 9PM Ryan Pelton returns as the (Ultimate Elvis) sponsored by Kreitzer Sanitation.
Daily special attractions at the agricultural fair include Hogway Speedway (amphitheater) at 6 & 8 PM.  Tuesday at 2PM and Saturday 4 PM are additional performances.
Peggy Hentz of "Red Creek Wildlife Rehabilitation Center" will be under the (Weston Pavilion) at 6:30 PM daily.  Schuylkill Talent Showcase on the Schaeffer's Harley Davidson/Motor Sports Stage will perform with different artists at 5:30 & & 7:30 daily.   Porcupine Pat can be found in the Shadle Nature Center sponsored by Schuylkill County Conservation District  Monday thru Friday at 5 PM; Tuesday at 1 PM, and Saturday at 4 PM.   Farming for a Day (Ag-Tainment sponsored by the Dunn Family is a daily attraction.   Chain saw artist Todd Gladfelter (upper midway).  This and so much more engaging activities and entertainment can be found throughout the fairgrounds.
Don't miss their truck pulls at the Ag Museum.  This is a separate admission charge of $5.00.   Diesel Truck Pull will be on Monday with Side by Side Drag Racing.  The track has been lengthen and widened especially for the Side By Side Drag Racing.  The Start light is installed and the engines are ready to roar.   The Gas Truck Pull will be on Tuesday with Semi-Trucks/466 Hot Farm Tractors as part of the Lucas Oil Pro Pulling Series.  Weigh-in at 4 p.m. and pulls start at 7 p.m.; and The Antique Tractor Pull will be on Saturday at 1 p.m.  and registration for the tractor pulls will starts at 11 AM.
There are lots of food contests to enter.   Monetary awards will be given for first, second and third prize. For complete rules, and more information on the many food contests call 570-527-0294 or email schuylkillfair@gmail.com .
See competitive exhibits of handiwork, produce, and animals (sheep, pigs, steers, goats, and rabbits). If you would like a Premium Book please download it at www.schuylkillfair.com
There will be lots of fair foods, games, commercial exhibits, plus so much more!
No pets or coolers allowed on the fairgrounds. Please also note that there are designated smoking areas. Shirts and shoes are required.
Directions to Schuylkill County Fair: just 40 minutes from Harrisburg or Allentown; nestled in the Blue Mountains; from I-78 Exit 19, Rt. 183 North to Rt. 895 East – 1.5 miles to fair; or from I-81 North Exit 124A, Rt. 61 South of Rt. 183 South to Rt. 895 East; or from Rt. 309 to Rt. 895 West to Auburn – 7 miles to fair.  For a GPS put in: 2270 Fair Road, Schuylkill Haven, PA 17972
For additional general information on the 32st annual Schuylkill County Fair please visit the website at www.schuylkillfair.com or email schuylkillfair@gmail.com  call 570-739-2627 or week of fair call 570-754-3247. In addition to their website you may use Facebook, Twitter, and Pinterest.
Mark your calendar for the 32st annual Schuylkill County Fair, July 27 through August 1 because it is only a month away and "Harvest the Fun" for a good time!   Bring the whole family!